Monday, April 29th, 2013
Cake Expectations is pleased to announce our Mother's Day Cupcakes Special!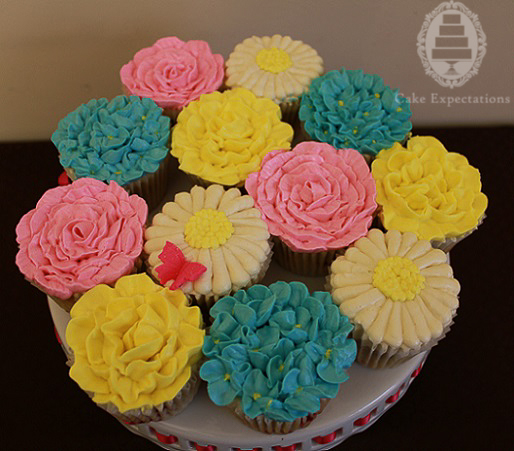 Each box of baked-from-scratch, yummy cupcake goodness contains:
3 Pink Rose Cupcakes - Lemon Raspberry Cupcakes with Raspberry Buttercream
3 Blue Hydrangea Cupcakes - White Chocolate Cupcakes with Butterscotch Buttercream
3 Yellow Carnation Cupcakes – Vanilla Cupcakes with Orange Buttercream
3 White Daisy Cupcakes - Chocolate Cupcakes with Vanilla Buttercream
A Mother's Day Gift the Whole Family can Enjoy!
Order NOW and SAVE $10 … $50 for 1 box (regular price – $60)
SAVE $30 DOLLARS when you order 2 boxes … $90 for 2 boxes (regular price – $120)
Numbers are limited – Place your order today!
Last day to order is Thursday May 9th, 2013. 50% deposit required when ordering. Please inquire for delivery options. Click here for contact information.